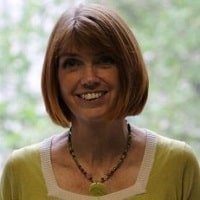 Guest blog by Dr. Mandie Scamell 
Does your midwifery lead unit welcome all types of women or do you have a list of reasons why some women are automatically turned away?
This was a question  I found myself grappling with while collecting ethnographic data for my PhD on midwives and risk, in England. 
I was researching at the time when the first ever, national Standards for Birth Centres in England were published by the Royal College of Midwives.
The sense of excitement about these standards that emanated from the midwives attending the RCM conference that year was almost palpable.  Eagerly I stood in line (and it was a very, very long line), to collect my own complimentary copy of the RCM standards.  Resisting the uniquely conference inspired 'Billy no-mates' sensation, I went off on my own (I am a brave woman!) to paw through my copy of the Standards for Birth Centres in England.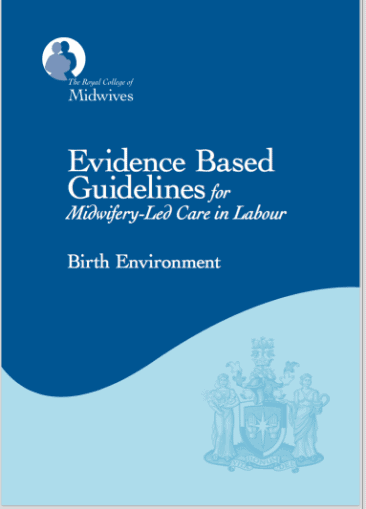 The trick, it turned out, was ethics.
I was one of those lucky midwives who had managed to win funding to complete my PhD.  As a condition of this funding I completed a number of taught modules, including one on medical ethics.  I went into this module assuming that its relevance would be confined to methodological issues around participation and consent.  How wrong I turned out to be. 
What I learned about he ethics of end of life care turned out to be the analytical key I needed to resolve the bad feeling that had been festering about Birth Centre admission criteria.  I experienced one of those rare but wonderful, epiphany moments where my data suddenly made sense. 
Is it ethical to turn women away from midwifery care offered in a birth centre?
The answer to this question I think should be no!  But are we brave enough as a profession to stand up and say this? Do we have a strong enough professional identity to stand up against the irresistible logic of risk calculation?
A further bit if luck I enjoyed was having the privilege of my analysis of this ethical conundrum published in the British Medical Journal's, Journal of Medical Ethics. 
Here is the gist of what this paper says:
Midwives practise caring (not dissimilar to the caring required for sensitive, warm and supportive end of life care)
Midwifery practice should not be confused with medical practice because caring is not the same thing as conducting a medical or surgical procedure
The bioethical framework for medical and surgical procedures DOES NOT FIT WHEN APPLIED TO MIDWIFERY CARE
Midwives working in Birth Centres have much to gain from the ethical examples set by those providing end of life care
If it is not ethical to turn someone away from a hospice just because that individual has refused to accept the recommended treatment for their condition, why is it ethical to turn a mother away from a birth centre just because she has declined to go into the acute hospital setting to have her baby?
Shouldn't Ethics come before Risk in Midwifery practice?
I know what I am suggesting is not easy to hear.  I know what I am saying will make many people angry (I have already had my fare share of hate mail on this one, so no more please!)
But I still feel that it is a point that needs to be made.  If you are interested to learn more the paper is available via this link
---
Dr Mandie Scamell is a medical anthropologist and midwife specialising in risk and the maternity services in the UK. Mandie joined city in 2013 having previously been part of the Florence Nightingale School of Nursing and Midwifery at Kings College London 
You can contact Mandie via Twitter: @1scamell